The employees of the Fall River Public Works department are dedicated to providing safe and efficient services to village residents. Public works employees maintain our streets and parks, provide leaf, grass and brush collection and operate and maintain the Lazy Lake Dam. In addition, the Public Works crew operates and maintains the Village's water and wastewater utilities.
Recycling and Yard Waste Center
The Recycling and Yard Waste Center is open Saturday mornings from 9 am until noon from December 1 until March 31. Beginning April 1, the site will be open Saturdays from 8am until 1pm and Wednesdays from 3pm until 7pm. Village residents will need to purchase a permit to use the site and renew the permit annually. The cost is $5 per year.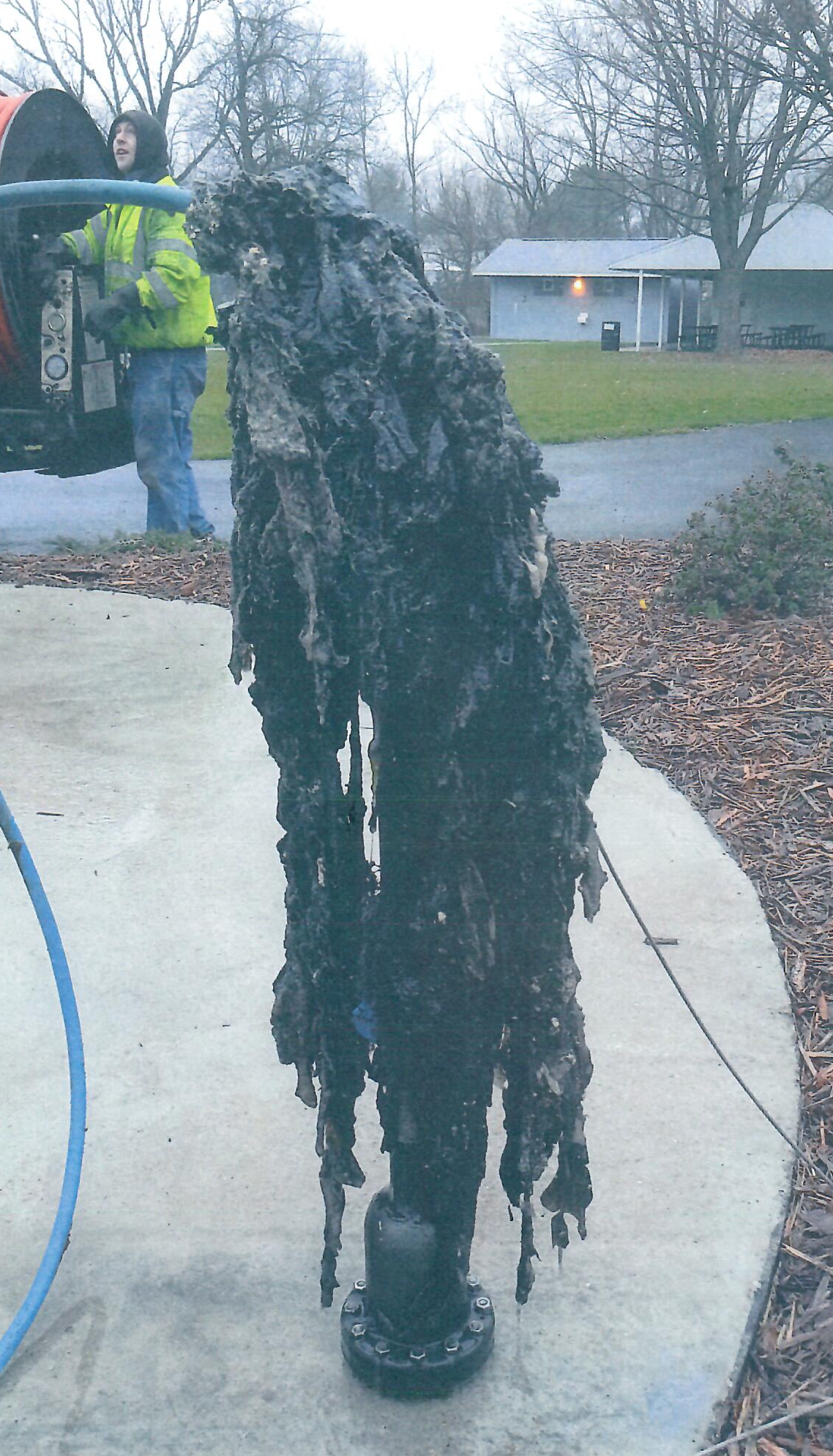 The Fall River Sewer Utility Needs Your Help !!!
The Fall River Sewer Utility has experienced an increase in wastewater pumping station malfunctions due to "disposable" cleaning items and wipes entering the wastewater stream. Many cleaning products labeled "disposable" or even "flushable" can cause problems for homeowners and the Village. Disinfecting wipes, Swiffer mop refills, baby wipes, and other products madefrom similar materials should be disposed of in the trash- never flushed down a toilet. These itemsdo not dissolve or break down after being flushed and can clog household sewer pipes, resulting in an expensive and messy repair and clean-up for a property owner. If these items find their way into the Village's sewer system, they can clog pipes and pumps in the Village's sewer pumping stations. This leads to expensive repairs and potential interruptions in sewer service.
Please help ensure the reliable and efficient operation of the Village's wastewater system by disposing of these products properly: in the trash.
Kimberly-Clark Flushability Lab